Home Furniture Scrap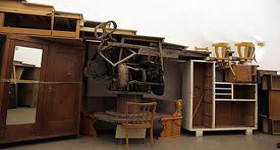 You have to dispose of your old furniture, however its overwhelming and ungainly to move and to exacerbate it, you wouldn't even know where do you toss such substantial furniture pieces.
We are purchasers of an extensive variety of furniture scrap. We purchase office furniture and additionally home furniture, in enormous or little amounts. Our administrations are generally increased in value by our customers. We additionally reuse and offer second hand furniture.
We Buy SCRAP CATEGORIES SUCH AS :